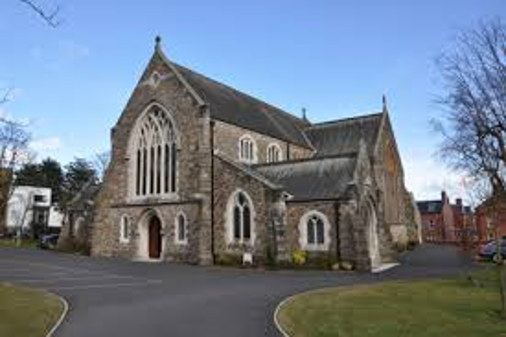 St Peter's Parish Church is located in the leafy suburbs of north Belfast, at the junction of the Antrim Road and the North Circular Road, adjacent to the Lansdowne Hotel. There is a car park in the church grounds, entered via Fortwilliam Drive.
Beautifully constructed using Scrabo sandstone at the very end of the 19th century, and extended in the early 1930s, St Peter's is furnished to a very high standard. Consequently it has been described as "a slice of a cathedral". In addition to the original fixtures and furnishings, St Peter's now also contains several items from Belfast Castle's former Chapel of the Resurrection, and the former St James' Parish Church, both of which are now closed.
Our location is marked on the Google map below.