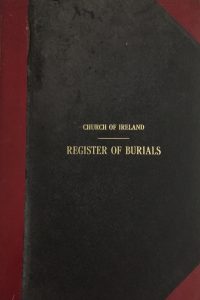 The following historical records pertaining to St Peter's are kept in the parish:
Baptisms from 1896 until now.
Vestrypersons from 1900 until now.
Burials from 1964 until now.
Confirmations from 1970 until now.
Weddings from 2000 until now.
Please contact the Rector if you would like those records searched.  The more specific you are about the names and dates that you are looking for, the more chance there will be of successfully finding the information you want.
Other records pertaining to St Peter's, and all records pertaining to St James', are stored in the Representative Church Body (RCB) Library in Dublin. The staff there should be contacted directly to carry out any searches in those records.
There is no fee for a straightforward search of the available records, but we would certainly appreciate a donation to parish funds.
---